My fantasy story, "Everybody Ought to Have a Maid," is now out in the July 2013 issue of Bards and Sages Quarterly.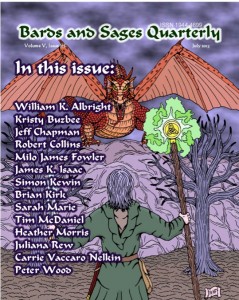 The issue is now reduced via Smashwords and Amazon for $0.99. Or, the hardcopy issue is available now through the printer at https://www.createspace.com/4345013
Through July, you can get a 10% discount by applying coupon code BY6VU834.